Oh, where to start with today's flower, Balsam. In the Language of Flowers, Balsam conveys the meaning of "Ill temper. " Red Balsam, also known as Rose Balsam, Jewel Weed, and Touch Me Not, signifies (not surprisingly), "Touch me not; impatient resolves." Yellow Balsam, which may or may not be the Arabian Balsam Tree, represents "Impatience. Ardent love."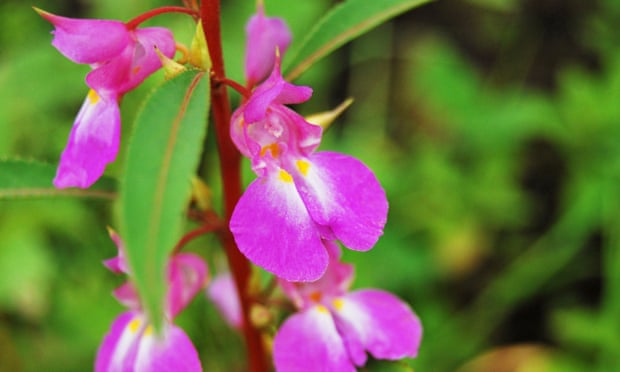 Rose Balsam belongs to the Balsaminaceae family, and is a species of Impatiens native to India and Burma.
Commiphora gileadensis is the Arabian balsam tree that bleeds the Balm of Gilead, according to legend and William Tyndale's 1611 King James Bible. The expression, "Balm of Gilead" has come to mean a universal cure. This rare perfume is thought nowadays to have come from a long lost Terebinth tree.